Jellycat Index
Little Jellycat Baby Toys
Hi,
Great Shopping Experience.
Ronen
Tel Aviv
Israel
Hello,
Please add this to your website:
Thank you so much for the Toothy shark which I received 2 days after ordering it.
I had searched all high street stores to no avail and it was the only thing my son wanted from Father Christmas!
Not only was the ordering straight forward with free, fast delivery you also sold it cheaper! I will be back on your website very soon I'm sure.
Thank you so much and kind regards
Rachael Morris
Facebook 5 Star Review
Wow-super speedy delivery! Placed an order just before 5pm last night and it arrived around 9.30am this morning!
Thank you
Nicola Clark
Facebook 5 Star Review
So impressed, ordered a beautiful little Jellycat fox, was with me within 24 hours I couldn't believe it! Super fast service!
Jeni Chapman
Wow, that was fast!
I have just received the monkey, great service! Gold medal for you guys :)
From: Clari Garrido Lobo
Dear Sir/Madam,
I placed this order with you late one night which meant you received it the following morning and lo and behold the next day this arrived.
This was really spiffing service of the highest quality and saved me a great deal of aggro. I had been a bit dilatory in getting a present for a friends new arrival.
In fact Mrs M pointed out that the child would be going to school before I got organised.
So just to say thanks for your excellent service which saved me being in a load of doodah.
Thanks very much
Haydn
Hi,
Recieved the Scrumpty Bunny rabbit this morning and I am very pleased with it and also very pleased with your fast and efficient service.
Thanks ever so much.
Kind Regards
Jacqueline
Just a quick email to express how delighted I was with the super fast delivery of my order (Bunny Gallery Wash Bag, Owl Glasses Case and Kitty Face Wash Bag) and the lovely quality of the items I recieved.
Brilliant!
Anna x
Sent from my Blackberry wireless device
Allow me to say a few words of thanks to you - just recieved those three Truffles Sheep today. They're awesome and so are your services and the fact that you ship worldwide. Thanks a lot!
Wish you all the best
Alex Popenkov
RUSSIA
I have been delighted with the services I have recieved from your company over the last few days. One armadillo and one small rhino to complete my (grandfatherly) mission!
Long may your great service continue,
every good wish,
Chris
Hello,
My name is Amanda I live in the USA and I just placed an order with you for one of your large Jellycat Truffles Highland cows plush.
Thanks so much! I am really looking forward to getting this Jellycat plush!! :)
Sincerely,
Amanda
Ohio,
United States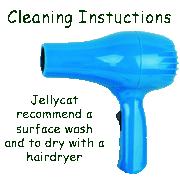 Back To Top
We are a Jellycat Recommended Retailer offering the entire catalogue including the world famous Bashful Bunnies. There are over 200 pages of soft toys, baby toys and 'By Jellycat' designs to choose from, you can search by design or animal and there is up to 20% off the RRP. All orders over £20.00 come with a free UK tracked delivery service.
International delivery charges are calculated automatically in the shopping basket based on weight.
These toys are always trend setting in their unique design and use of tactile, unusual fabrics. Above all things, Jellycat's priority is total safety, in both manufacture and choice of materials. They comply with EN71 European Testing standard and ASTM the American Testing standard.
The baby toys and accessories range is baby safe from birth and they are committed to making certain all of these products are child safe and lead safe. They work with accredited independent testing laboratories, mainly located in China, to make certain that their products conform to recognized United States and European standards, including CPSIA regulations (Consumer Product Safety Improvement Act).
Due to a change in Jellycat's 'Terms and Conditions' we are no longer able to accept International orders. Our Jellycat delivery service now covers the entire UK mainland, Northern Ireland and the Channel Islands. Apologies if this causes any inconvenience, it is completely beyond our control!

Find us in the Jellycat Toys section of Toy Shop UK and at: Toylistings.org - A Directory for Toys and Games
Address: 301/303 Westdale Lane, Mapperley, Nottingham, NG3 6EW, United Kingdom.
Telephone: (44) 0115 9618349

Opening Hours: Monday - Friday 8:30am - 17:00pm and Saturday 8:30am - 13:00pm