Potters Crouch Sentiments Scented Candles
This is the brand new sentiments range which encompasses the more immediate 'special events' such as Birthday, Get Well, Congratulations, Best Friends, Good Luck, Love, New baby etc. They make ideal presents when you just want to say something nice!
They are all handmade using traditional fine fragrances and superior ingredients - none of which are ever tested on animals.
They are suitable for vegans and are allergen free. Potters Crouch stick to using a medical and edible grade of wax which is classed as hypoallergenic, it means no smoke and each candle tin burns for 50 hours!
Potters Crouch have been established since 1984 and are now a leading supplier of quality scented candles.
Only show in stock items?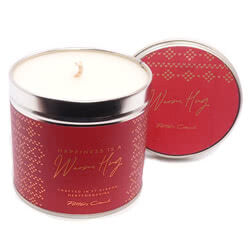 PC-WHSC
Warm Hug Scented Candle
Size: 8 x 7.8 cm (3.1 x 3 ins)
Burn Time: Approx. 50-55 Hours
FREE UK Delivery Orders Over £20
Vegan Friendly and Cruelty Free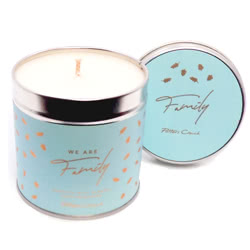 PC-FSC
Family Scented Candle
Size: 8 x 7.8 cm (3.1 x 3 ins)
Burn Time: Approx. 50-55 Hours
FREE UK Delivery Orders Over £20
Vegan Friendly and Cruelty Free
PC-GSC
Good Luck Scented Candle
Size: 8 x 7.8 cm (3.1 x 3 ins)
Burn Time: Approx. 50-55 Hours
FREE UK Delivery Orders Over £20
Vegan Friendly and Cruelty Free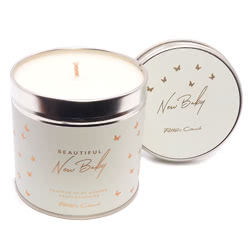 PC-NBSC
New Baby Scented Candle
Size: 8 x 7.8 cm (3.1 x 3 ins)
Burn Time: Approx. 50-55 Hours
FREE UK Delivery Orders Over £20
Vegan Friendly and Cruelty Free